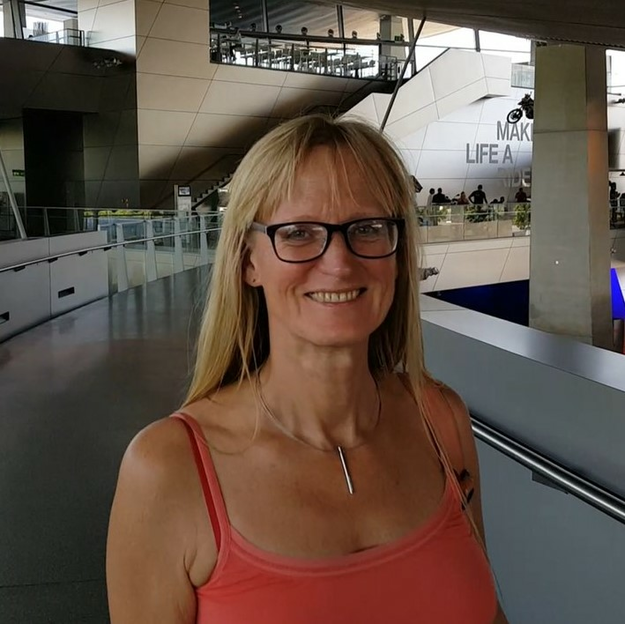 Yes, already when the century was just months old I saw her the first time. Down at the local pub where I went after work. She had a way to move. She dressed in colors that only work together on her. It caught my eye. She winked when she talked. It seemed to be all for me. But....
There was this big guy I was talking to sometimes. I mean I'm big, 1,84 meters and just shy of 100 kg. But he was bigger, taller, heavier, noisier. And a biker too. I wached my step. And after a while I found out..... she was his. Damn!
This became the lyrics for "Why can't you see".
You have a way with words, when you talk
You have a way to move, when you walk
It caches my eyes, every day, a treat I'm not accustomed to, but it will make, my day
You wink your eyes, when you talk
You sway your hips, when you walk
It feels like it's all, for me, all the small things you do, when you are around, and close to me
Why can't you see your teasing me, my urge is boiling inside, it's just to hot, for me
Why can't you see your hurting me, your still married to him, that's just the way, that it is.
I was devestated and a little scared. He was a biker, right? But it all turned out just fine. Me and Åsa, as she is called IRL, have been a couple for 20 years now. And.... I love her madly. Madly. I hope we will go on for ever but at least until.... death do us.... And the biker turned out to be a nice one.
I picture us, when we sleep
I can feel us, tumbling deep
Into a love, that is true, a love made to last a life, embedding our souls in pink

So my love, prepare for 20 more. At least.
/Gus