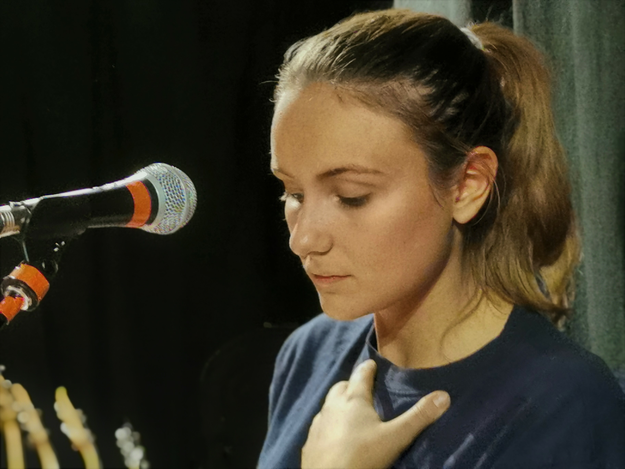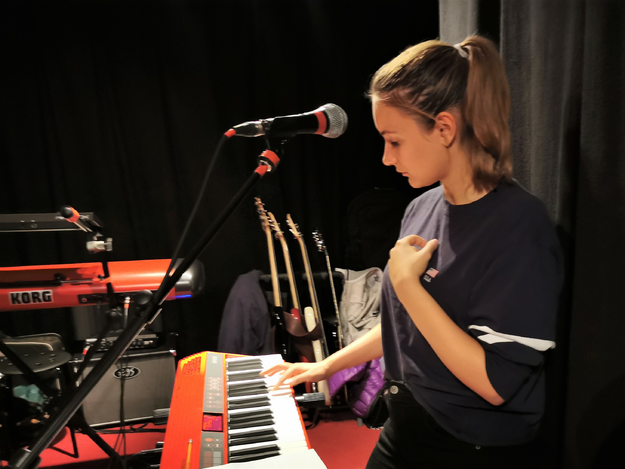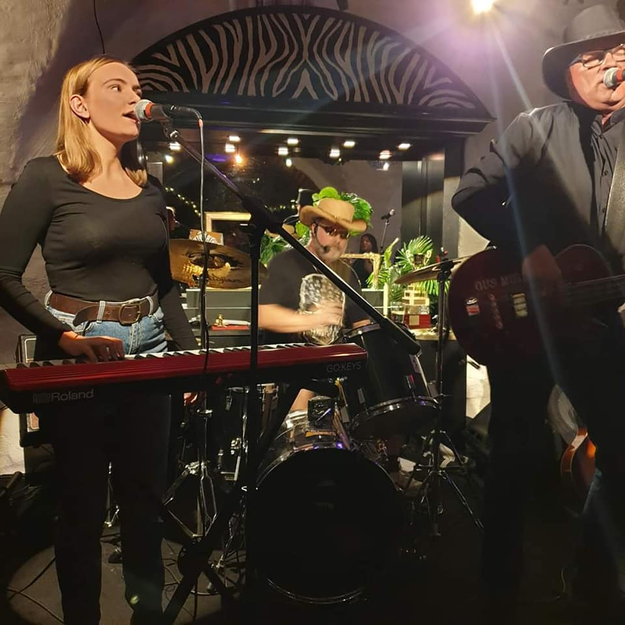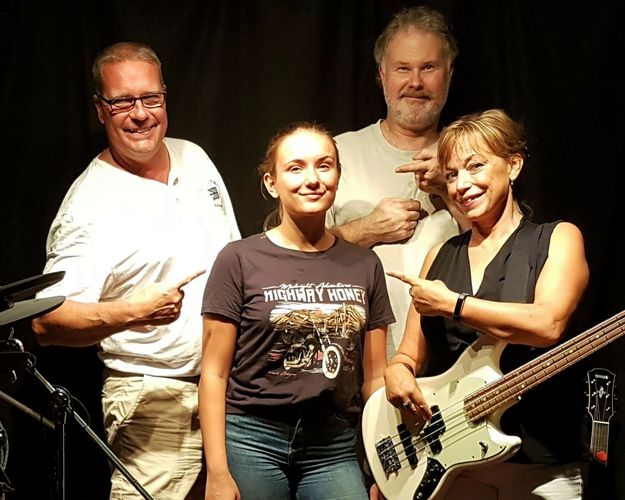 Sorry, could not resist it. Susan's Gone is a single from February. But Clara in the headline is Clara Wilson from the live band Forsberg Wilson & Muller. Clara has been a voice and the keyboard in the band from start. She is a graduate of the top Fame High school in Stockholm, Rytmus. But.... Clara is moving 500 km away to study to teacher. And... it will be quite a treck on Thursday nights to Aspudden in Stockholm and back, so... Clara has left the band. Well, I won't let her I think. I see it as a temporary leave. And you are welcome back any day, Clara.
Clara is only 21. The rest of the band is 50+ and ... me 50++. But when working and playing in the studio it does not feel like that. In there we are just Clara and Gus. Playing together. Writing together. Age doesn't matter. I feel young and I like it! But then... we have a break and I realize...... she's only 21 and I and the other guys in the band are.... meaty old men. And of course Challe is Clara's mother so...... you can see that Challe is actually slightly older than Clara. Sorry Challe.
I'm a self taught musician. My grandfather tried to teach me violin, but I was young and did not listen so much. In the rock School for adults they focused on learing the basic chords, rythms and beats to get going. So I haven't learned the basics and theory on music. Clara knows everything I don't. She taught me a lot. But I think I maybe taught her something too. She is a keyboard player by education. And I love her unconventional way of playing the piano. I mean I can see the chords, I can see what her hands do but... it comes out interesting and different. I like it. Clara have a beautiful voice too. And I think she is a little afraid to use it, at least to her full potential. So I pushed her to sing out of her... box? Anyway I hope that she will keep the brakes off when singing in the future. Just like when singing with the band. Clara and I were the lead voices of Forsberg Wilson & Muller and had a lot of nice almost duet style choruses.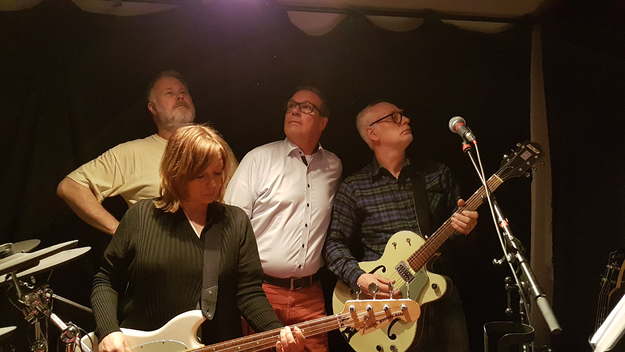 So now we are only three again. Well. Stefan Hedenström from B-sides...... he's like a fourth member. I want him to be a regular member but... he is a part of B-sides. For now.....
Clara, I wish you all the best. I hope you find musicians and friends in Karlstad that can appreciate your qualities as a musician, colleague and friend in the right way and let you be Clara to your full potential.
And Clara, if I get a say.... music teacher!
/ a little sad Gus