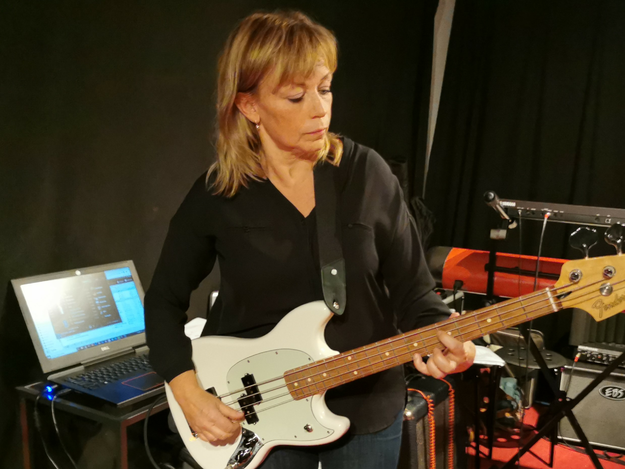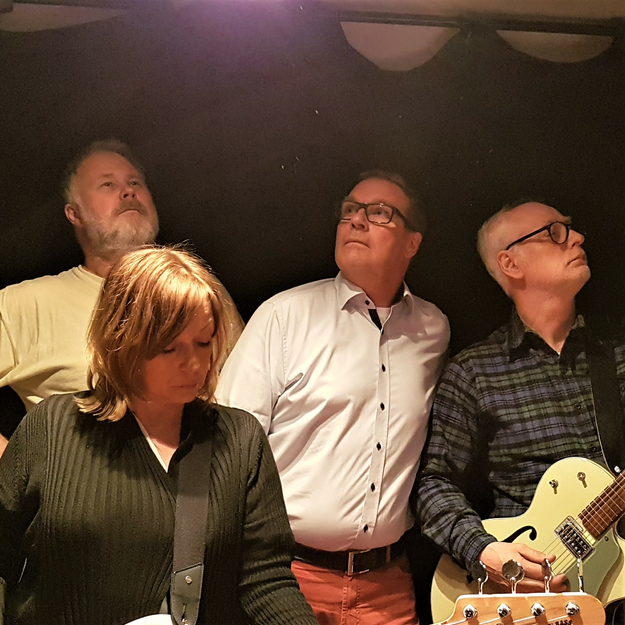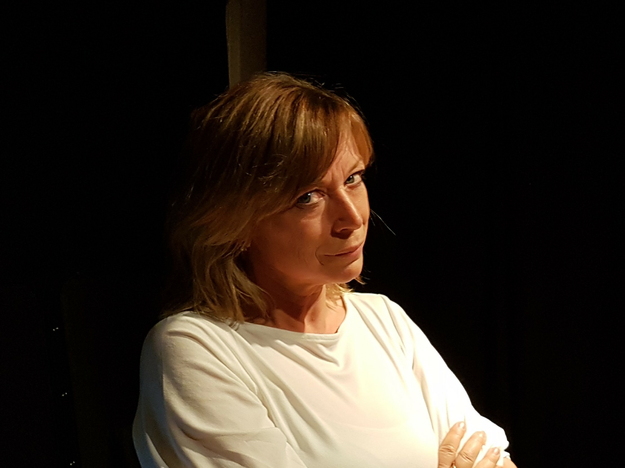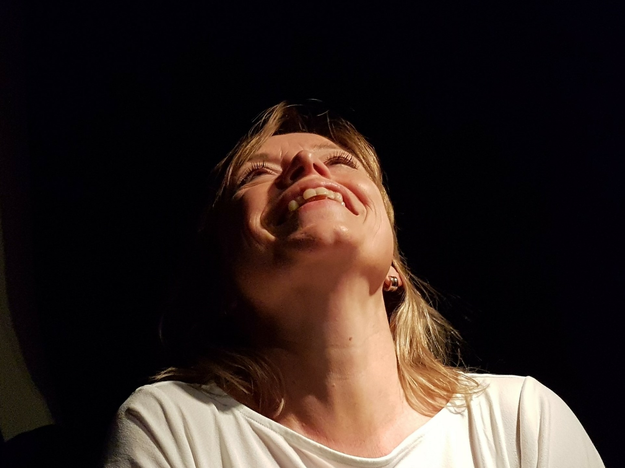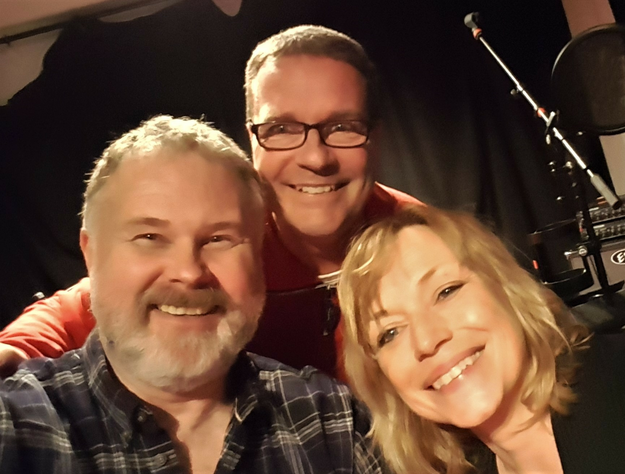 Yes, true! Charlotta Wilson, or Challe for short, has been with me for a long time now. Well not in that way. But we have been playing music together for a long time. Eleven years now. And she's a English teacher. It all started in Tumult & Therapy, my first band. Challe played the keyboards and we split the lead vocal role between us. And sometimes we had a duo. It was fun times but we were not so .... good. So evetually the band broke up. I was relieved and a little sad att the same time. And I remember Challes words to me that final day. I said I hoped to find a place in a band as bass player at least. But Challe said: "You have a special voice and are musical. You will continue to sing and play". She is easy to like that girl, isn't she?
Anyway, she was right and I was to pessimistic. I found a place as bass player in B-sides just weeks after that day. Challe did not join a band completely but was a sixth member in PRO and palyed a couple of gigs with them. We played a gig together to. But we were in different bands. I played in RMF and she in PRO. RMF was the band me and drummer Öjje Forsberg formed after my time in B-sides.
RMF broke up after two years. But me and Öjje wanted to continue playing together and in a live band. I had been playing a rock contest a lot of years. Won it to, a couple of times. And to compete in Konsultrocken, as it's called, we formed a pop up pop band. Aimed to play just Konsultrocken. Challe came onboard and her daugther Clara too. Also the guitarist from B-sides, Stefan Hedenström, joined us on stage so we called us "Forsberg, Wilson & Muller Feat: The Stefan and The Spanjolettes". It was a short and to the point band name, we thought. And we had a good gig. So ...... we keept on going together as a band. Clara had to move to study in an other city but Stefan and Challe stayed. I was so happy. We call the band just "Forsberg, Wilson & Muller" now. Cause Stefan is still a B-side. But he turnes up at rehearsal a lot. So now I spend marwelous Thursday nights with my faovurite musicians. Challe, Öjje and Stefan.
Well..... I consider my self a bass layer. And Challe got a bass to play in some of our songs but .... she loves it to! So she is slowly forcing her self into the bass player spot in the band. Ha. Well it's Challe so it's all good. But I sometime miss playing the bass. Challe alternates between the bass and the keyboard. I between the bass and rhythm guitar. She is the bands backing voice together with Öjje.
Challe is such a joy to be around. I feel happy when she there. She's eager to learn and practice a lot. And in some way she fits right in with us three meaty, noisy, middleage men. And that's not easy. She's a gem, she is!
/Gus