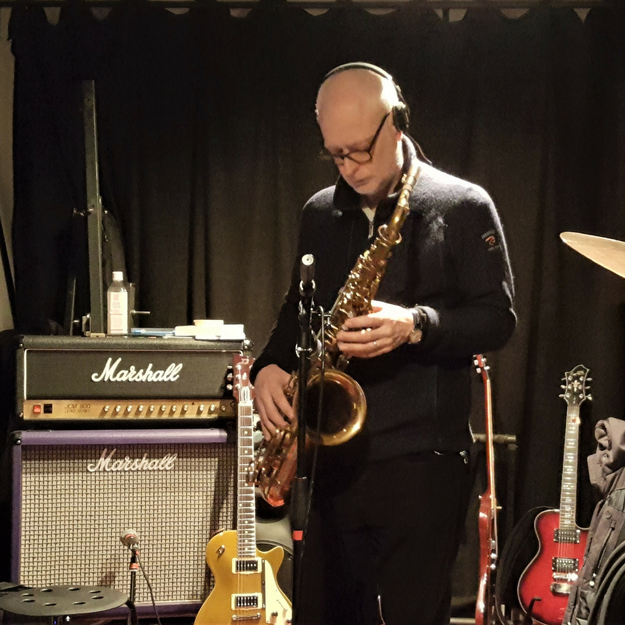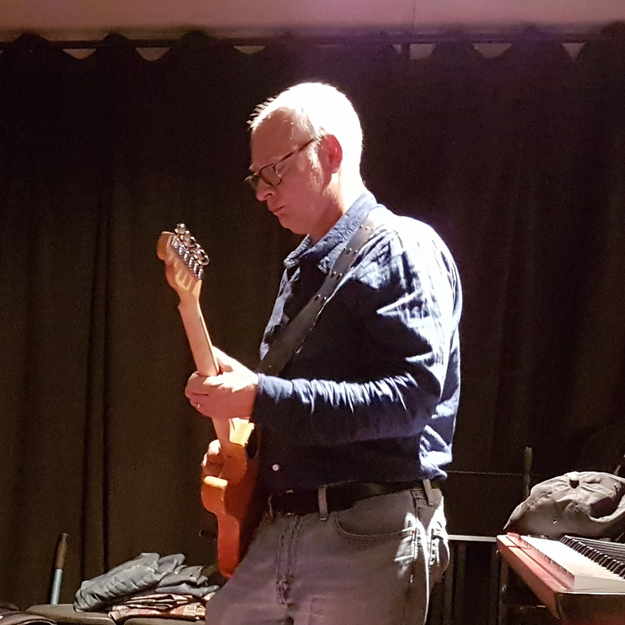 I just love them. The tones he plays. Stefan Hedenström our guitarist in Forsberg Wilson & Muller. He has a way of giving every tone the attention it needs and it sounds wonderful. Check out Gus Muller song Fangs where Stefan plays the solos. I wanted it to sound "-Like an opium high!" I said. And …. he did just that.
We met in the Blues band B-sides. Stefan on the guitar and me on the bass. We worked good together when playing. As it turned out, we ended up working together for almost 5 years in a project too. In B-sides we had some intense years. A lot of gigs. And slowly I realized that I loved his playing. It's rhythmical and full of attention to detail. Sometimes he works distinctly with rhythm. Like in the first 8 bars of a solo he played with B-sides in the Neil Young cover Down by the river where he played one tone single string, 8 bars. It's so striking. And listening to him you'll find that his guitar playing is rhythmical and full of detail all the time. And always played on a vintage guitar. They are as old or older than me. Fender, Gibson, Danelectro or Gretsch. All 1958 – 65 or so. The golden years. And he's trading them a lot so he often show up to a rehearsal with a new… axe.
Now Stefan is a multitalented musician. His first band was a Jazz band. He played the Saxophone. And he also plays the Clarinet. You can hear his Clarinet on Gus's song Tell the world and his Saxophone on Welcome to my world. So, with Stefan in the band we have a lot of choices when recording or performing on stage. And with Öjje on drums with a good voice, Challe on keyboards, vocals and bass and me on guitar, bass and vocals we can put up a quite varied performance. And it's a lot of fun … "designing" … the songs with a lot of choices.
Stefan is still the driving force behind the blues band B-sides. But being a bit slow in B-sides nowadays he gives a lot of his time to Forsberg Wilson & Muller. And he is our guitarist. Our proud fourth member.
So, tonight I'm going to hear his playing again. Nice! Thursday night, rehearsal night.
/Gus